Inspired by the beauty of the natural stone, we created a product that reflects the character of sandstone with both its colour and texture. The slabs blend seamlessly into the surroundings of the house creating the impression of naturalness and freshness. Importantly, when constructing the stairs both colour and texture of the sandstone are preserved on the sides of the slabs. The system consists of slabs in four different sizes; it is enriched with three components that form the system of a circle. They are available in two shades of brown-orange sandstone: dark and light.
Technical data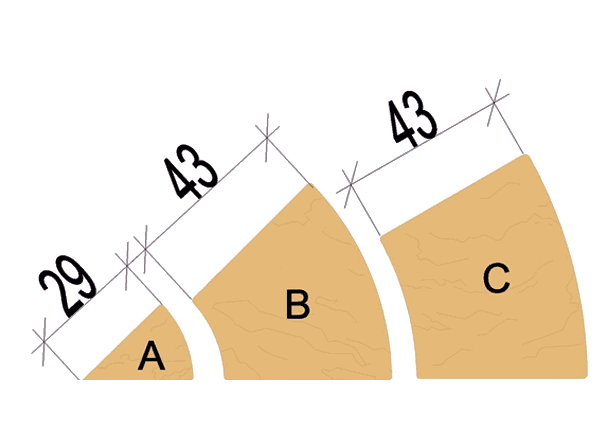 | element | thickness (cm) | quantity (pcs/palette) |
| --- | --- | --- |
| A | 4,3 | 8 |
| B | 4,3 | 8 |
| C | 4,3 | 12 |
A whole wheel is packed on a pallet, it is possible to buy a half wheel. Wheel diameter 230 cm without joints.